Ladies and gentlemen, from Dixon California,
Matt & George and their Pleasant Valley Boys
Traditional bluegrass from Northern CA, since 2006.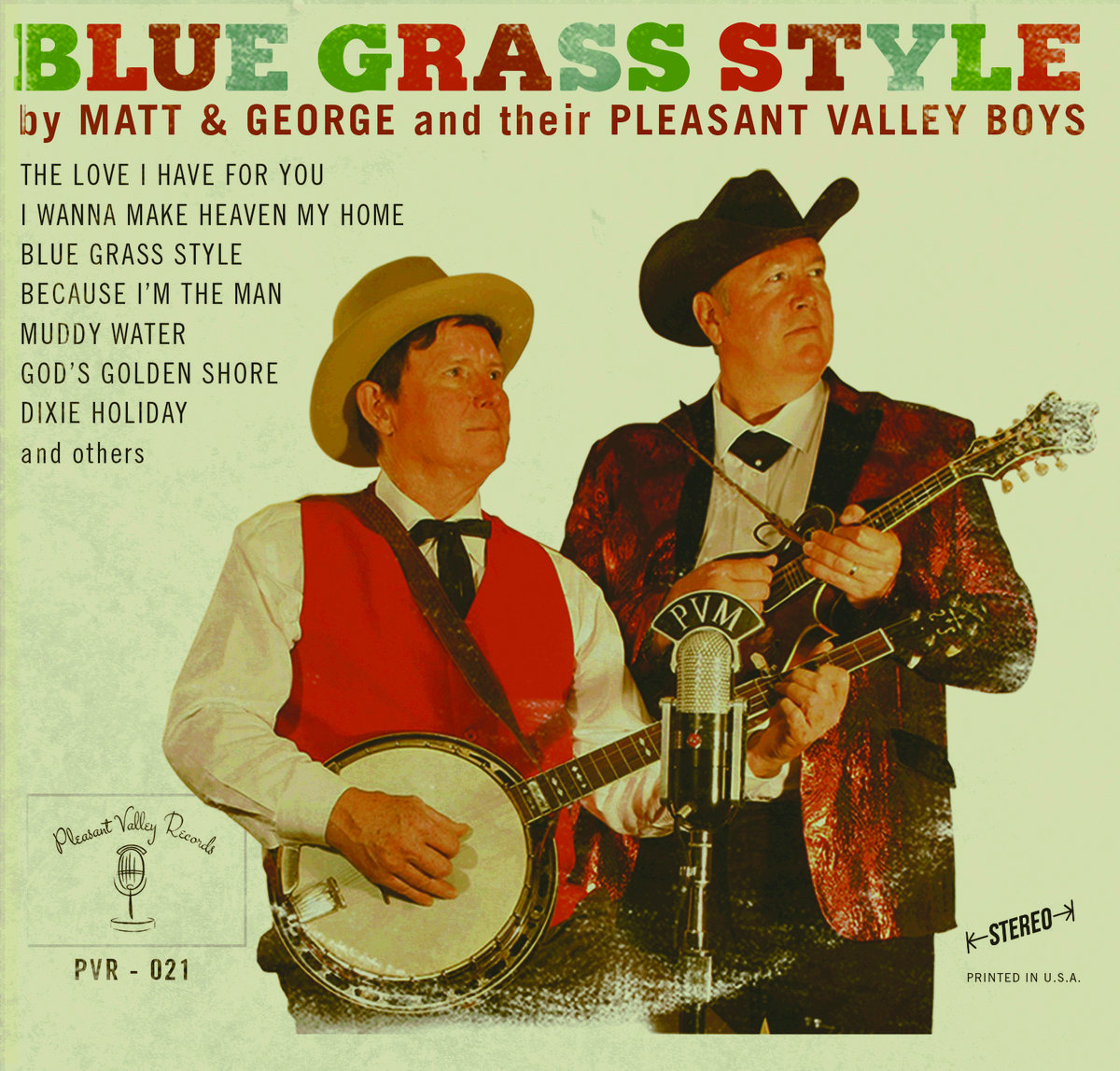 Blue Grass Style
Pickers of traditional-styled blue grass music are always paying tribute to their musical heroes. Whether it's "here's a lick I learned from so and so," or just that they stay "within the rules." Matt & George have tried to take this idea just a step further, in order to make this recording special. They have chosen songs learned from their (mostly early, local) blue grass heroes. It is, after all, the band's 10th anniversary—with all original members, at that!
Track List
The Love I Have For You (2:34)
I Wanna Make Heaven My Home (2:50)
Blue Grass Style (1:57)
Because I'm The Man (4:40)
Muddy Water (3:20)
God's Golden Shore (2:38)
Dixie Holiday (2:42)
Plenty Of Everything But You (3:38)
Pleasant Valley Hop (3:31)
Why Do You Cry, Little Darling? (2:33)
I Can't Go! (2:57)
Carolina Sunset (2:40))
You're Still On My Mind (2:12)
Cabin On The Hill (2:30)
Credits
George Goodell: baritone vocals and banjo
Matt Dudman: lead vocals and mandolin
Jenny Lynn: tenor vocals and guitar
Mark "Cousin Rainwater" Eagleton: bass
Fiddlin' Jim Allison: fiddle
Special Guest Ed Neff: fiddle
Design and cover photography by Jenny. Produced and engineered by Matt. Additional recording by George and Jenny. © & Ⓟ Pleasant Valley Publishing 2017.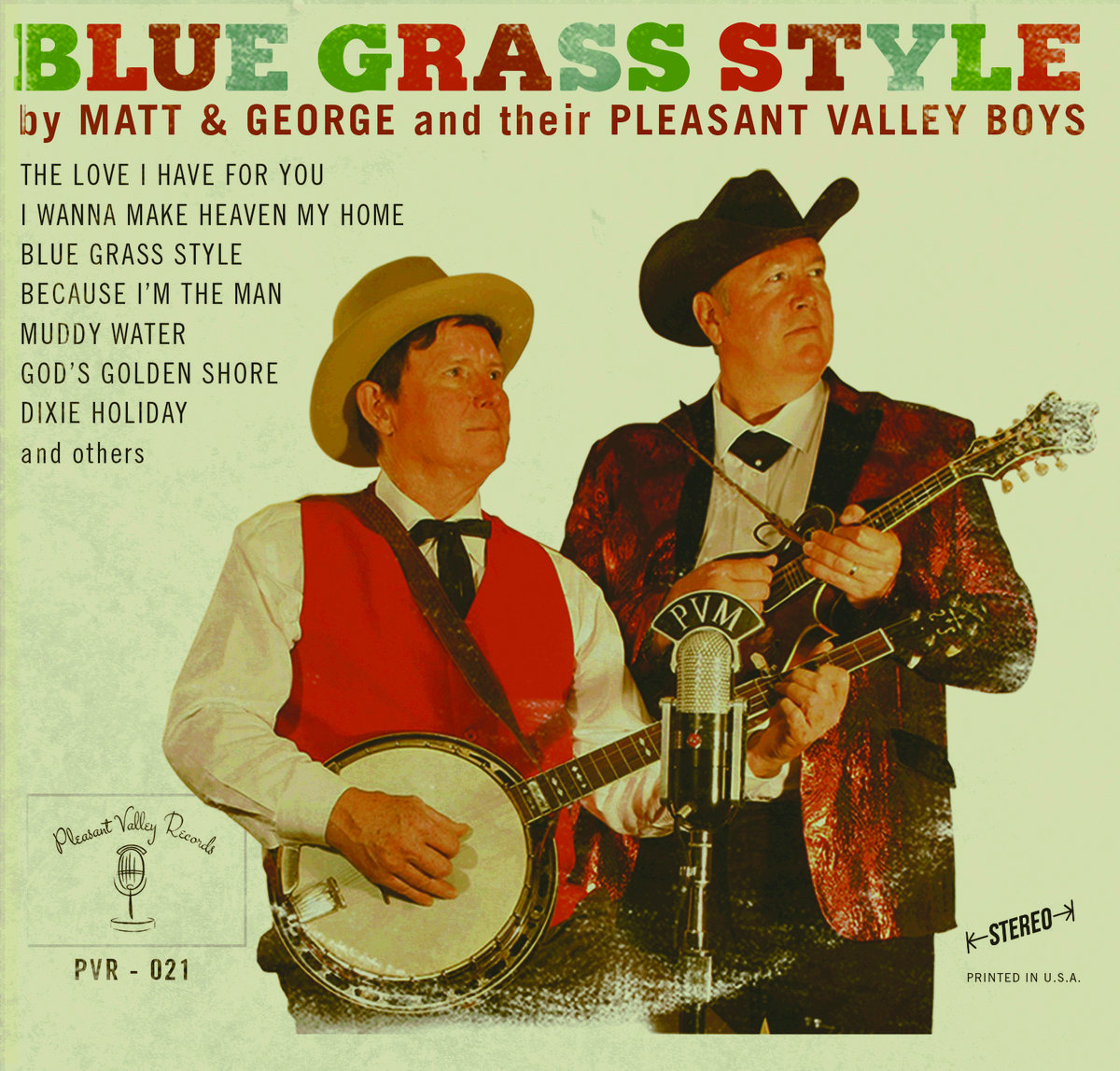 It's Opry Time!
A daring tribute to the forefathers of bluegrass music and the old fashioned way of doing things, It's Opry Time! is our attempt at recreating some of the very first recordings and performance of cherished bluegrass standards and forgotten relics, all recorded live and into a single microphone!
Learn more about how we did it on our Opry Bonus page. When you purchase the CD, enter your secret code on this page to unlock exclusive bonus material!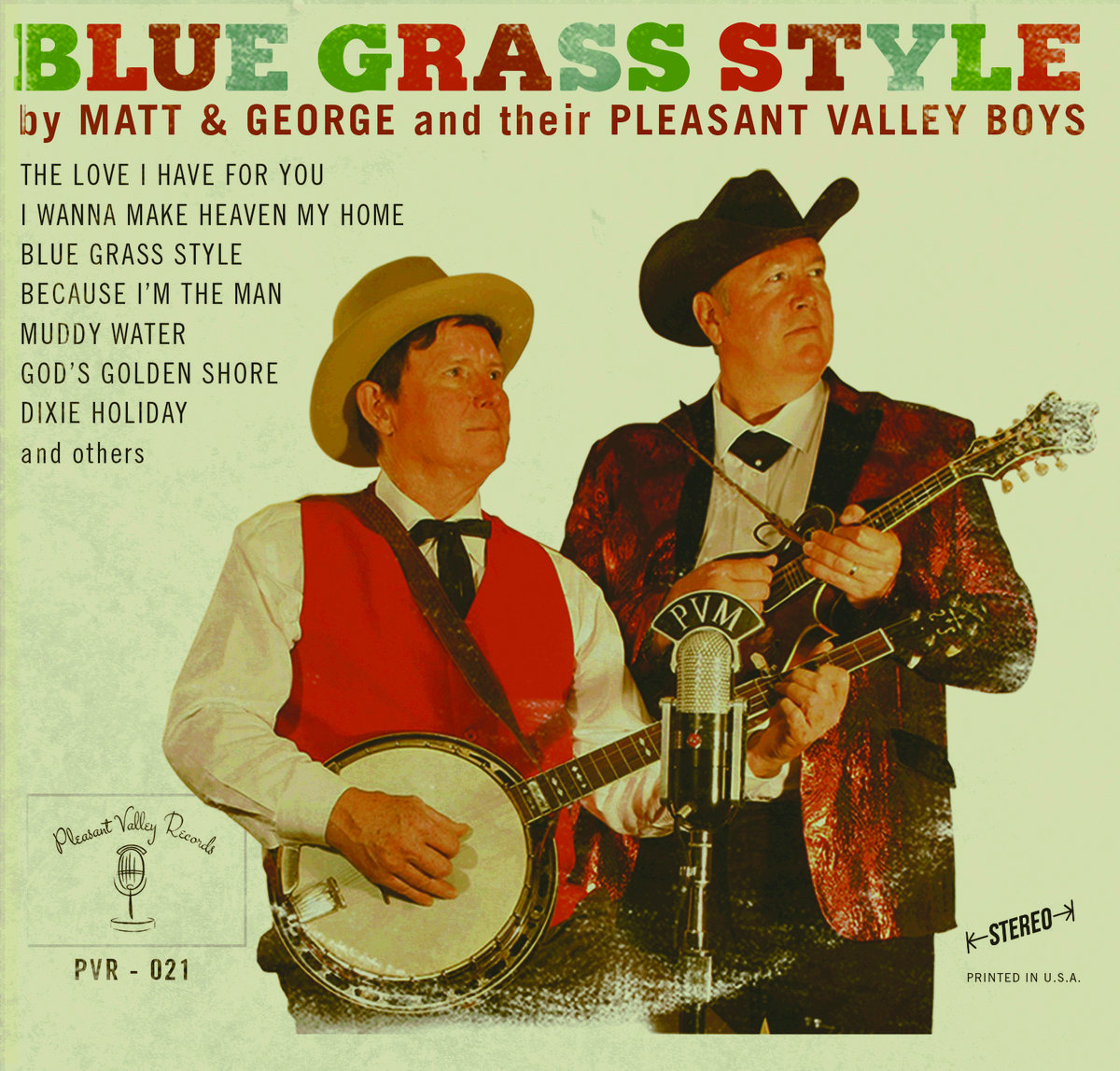 Heavy Traffic Ahead/I Hear a Sweet Voice Calling
Matt & George and their Pleasant Valley Boys perform "Heavy Traffic Ahead" (backed with "I Hear a Sweet Voice Calling"). The songs were recorded the old fashioned way, with the entire band performing simultaneously in one room (no overdubs or fixes) into a 1939 RCA-44 ribbon microphone.
Purchase on 10" 78 RPM. vinyl record at Pleasant Valley Music for $10 plus $3 postage and processing.